Möchten Sie zur Desktopansicht wechseln ?
Ja
Nein
281_20624_2
Topthema: Dreiwege-System der Spitzenklasse
Audio System X 165/3 Evo2
306_14642_1
Anzeige
Topthema: Cyber Monday bei beyerdynamic
Gratis-Kopfhörer und bis zu 50% Rabatt!
304_14625_1
Anzeige
Topthema: VIABLUE™ Kabel vom Feinsten
20 Jahre Jubiläumsgewinnspiel vom 21.11. - 21.12.2021
307_14654_1
Anzeige
Topthema: Ohrenschmaus
Neueröffnung am 18.12.2021
Advents-Highlights
Weihnachtsgeschenke für Hifi Fans: Tassen, Bücher, Mützen, Shirts und vieles mehr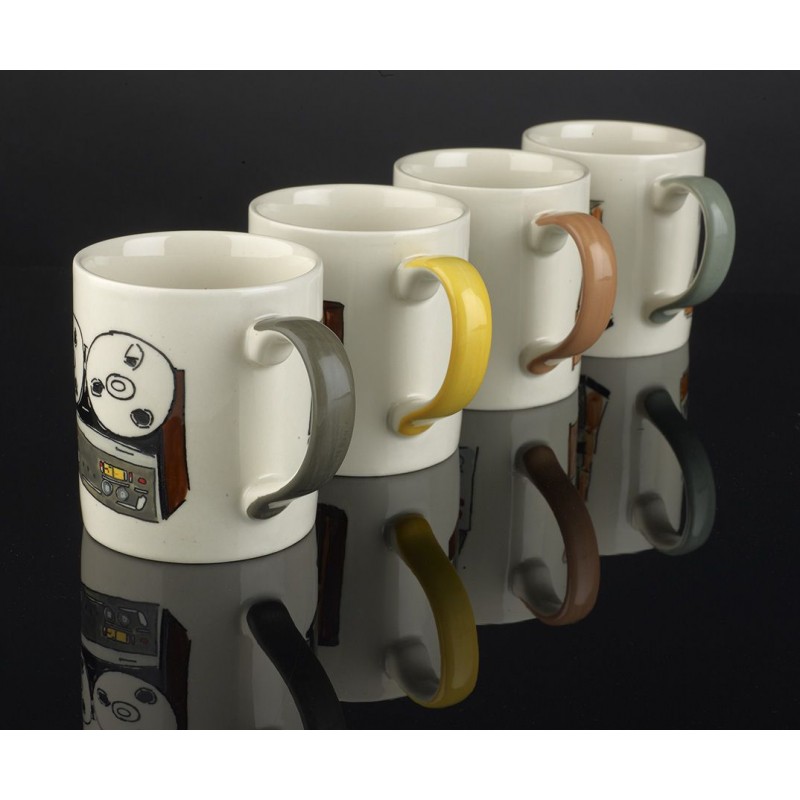 Kategorie: Profi- / Musiker-Equipment
Ausstattungsliste: JBL Control 85M
Specification
Type
Two-Way 5.25 inch (135mm) Coaxial Mushroom Landscape Speaker
Frequency Response (-10dB)
55 Hz – 18 kHz
Power Rating
160 W Continuous Program (2 hrs)
80 W (320W peak), Continuous Pink Noise (2 hrs)
45 W (180W peak) Continuous Pink Noise (100 hrs)
Transformer Taps
70V: 30W, 15W, 7.5W & 3.8W 100V: 30W, 15W, 7.5W
Frequency Response (±3 dB)
65Hz - 16 kHz
Maximum Input Voltage
23.3 V
Sensitivity
86 dB, 1W @ 1m (ave. 80Hz - 16kHz)
Nominal Coverage Angle
360° horizontal, 160° vertical (primary listening 10° to 50° up from ground).
Directivity (Q)
2.2
Directivity Index (DI)
3.4 dB
Maximum SPL
105 dB @ 1m
Nominal Impedance
8Ω (at 8Ω setting)
Insertion Loss
<1.0 dB at any tap setting
Thru Setting
8Ω nominal
Crossover Type
2nd Order LPF on LF and 2nd Order HPF on HF
Recommended Protective High-Pass
65 Hz for 8Ω operation, 24 dB/oct
60 Hz for 30W tap, 24 dB/oct
50 Hz for 15W, 7,5W, and 3.7W taps, 24 dB/oct
Low Frequency Driver
135 mm (5.25 in) diameter LF driver, Kapton™ former, 35.5mm (1.4 in) voice coil, polypropylene cone and polyurethane surround.
High Frequency
19mm (0.75 in) diameter HF driver Polyetherimide (PEI) dome.
Enclosure Material
LDPE Polyethylene plastic, 6 mm wall thickness, UL94V-0 rated.
Grille
Powder coated stainless steel.
Environmental
IP-55 rating per IEC529 (dust protected and protected against jets of water). Exceeds MilSpec 810 for humidity, salt spray, temperature & UV. Passes Mil-STd-202F for salt spray. Enclosure UL94V0 rated.
Agency Ratings
UL1480, Transformer UL Recognized per UL1876, ROHS compliant.
Terminals
Bare wire with dielectric-gel-filled wire nuts (internal to top speaker section).
Wiring
Water ingress protected by two stages of gland nuts, one mounted on outside of enclosure (installed by installer via drilling 22 mm (0.875 in, 7/8 in) hole in any of multiple provided locations) and one between the bottom base and top speaker sections.
Included gland nuts require round-jacketed wire with outside diameter between 4.0 mm and 9.0 mm (0.16" in and 0.35" in). For installation instructions see Installation Guide (# IS C80MLS).
Colors
Hunter Green, RAL6018
Dimensions (H x W x D)
432 x 291 x 291mm (17 x 11.5 x 11.5 in.)
Net Weight
5.5 kg (12 lb)
Included Accessories
(2) wire nuts, (2) gland nuts, (1) right-angle screwdriver
Installer-Supplied Required Tools
22mm (0.875 in, 7/8 in) twist-type drill bit (or other type suitable for plastic) for installing gland nut into enclosure.
62
Anzeige
nuBoxx B-Serie: Revolutionäre Technik in bekanntem Design