Möchten Sie zur Desktopansicht wechseln ?
Ja
Nein
71_10564_1
Topthema: Raumakustik verbessern
hifitest.de Schallabsorber
68_15698_2
Topthema: Der Torjäger
BenQ TK800
Neu im Shop:
Hifi-Tassen, 4 Motive, auch als Set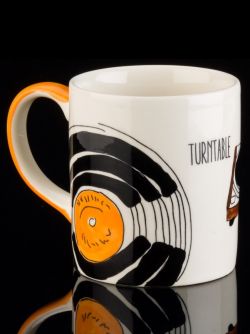 Kategorie: Lautsprecher Surround
Ausstattungsliste: Sonus Faber cremona center M
Tecnical Details
SYSTEM
3 way floorstanding vented box loudspeaker.
CABINET
Lute shape design, combination of sandwich construction obtained using hand selected wood layers and solid maple, quality graded and oriented for carefully optimized resonances control.
TWEETER
25 mm ultra dynamic ring radiator-driver, neodymium magnet system.
MIDRANGE
120 mm cone driver with Symmetric Drive Motor System and selected black wood fiber cone, high resolution, treated for break-up control.
Dynamic linear suspension, neodymium magnet system.
Designed synergistically with its vented acoustic chamber.
Sonus faber exclusive.
WOOFERS
150 mm lightweight Aluminum/Magnesium alloy cone drivers.
Ultra dynamic performance and linearity. Special coaxial anti-compressors are used, designed to remove cavity resonance and distortions.
CROSS-OVER
Non-resonant third order design, optimized phase characteristics for optimal space/time performance.
Cross-over points 450 Hz – 3.600 Hz.
FREQUENCY RESPONSE
50 Hz – 30.000 Hz, tuning ports included.
SENSITIVITY
91 dB SPL (2.83 V/1m).
NOMINAL IMPEDANCE
4 ohm.
POWER HANDLING
50W – 200W, without clipping.
FINISH
Natural maple or light graphite multicoated with medium gloss ecologically sensitive lacquer.
DIMENSIONS
215 x 635 x 380 mm (HxWxD).
WEIGHT
18.5 Kg – net weight
22.3 Kg – shipping weight.
OPTIONAL DEDICATED STAND
Dimensions: 420 x 455 x 310 mm (HxWxD).
Weight: 10.2 Kg – net weight / 13 Kg – shipping weight.
TOTAL DIMENSIONS
640 x 630 x 380 mm (HxWxD).